The living room is often thought of as the hub of the home. This is where you can relax, entertain guests, and enjoy quality time with your family. You probably spend a lot of time in this room, which is why it's so important to find a practical living room setup that works for you. Here's how to design the perfect living room layout for your home:
Choose A Focal Point
The first step in designing a living room layout is choosing the focal point. If there is a TV in your living room, this will probably be the focal point since the room will primarily be used to watch it. But if not, choose another focal point, such as a wall with beautiful windows or a fireplace.
Then, arrange the living room furniture around the focal point. You should have a clear view of the focal point from every seat in your living room's seating area.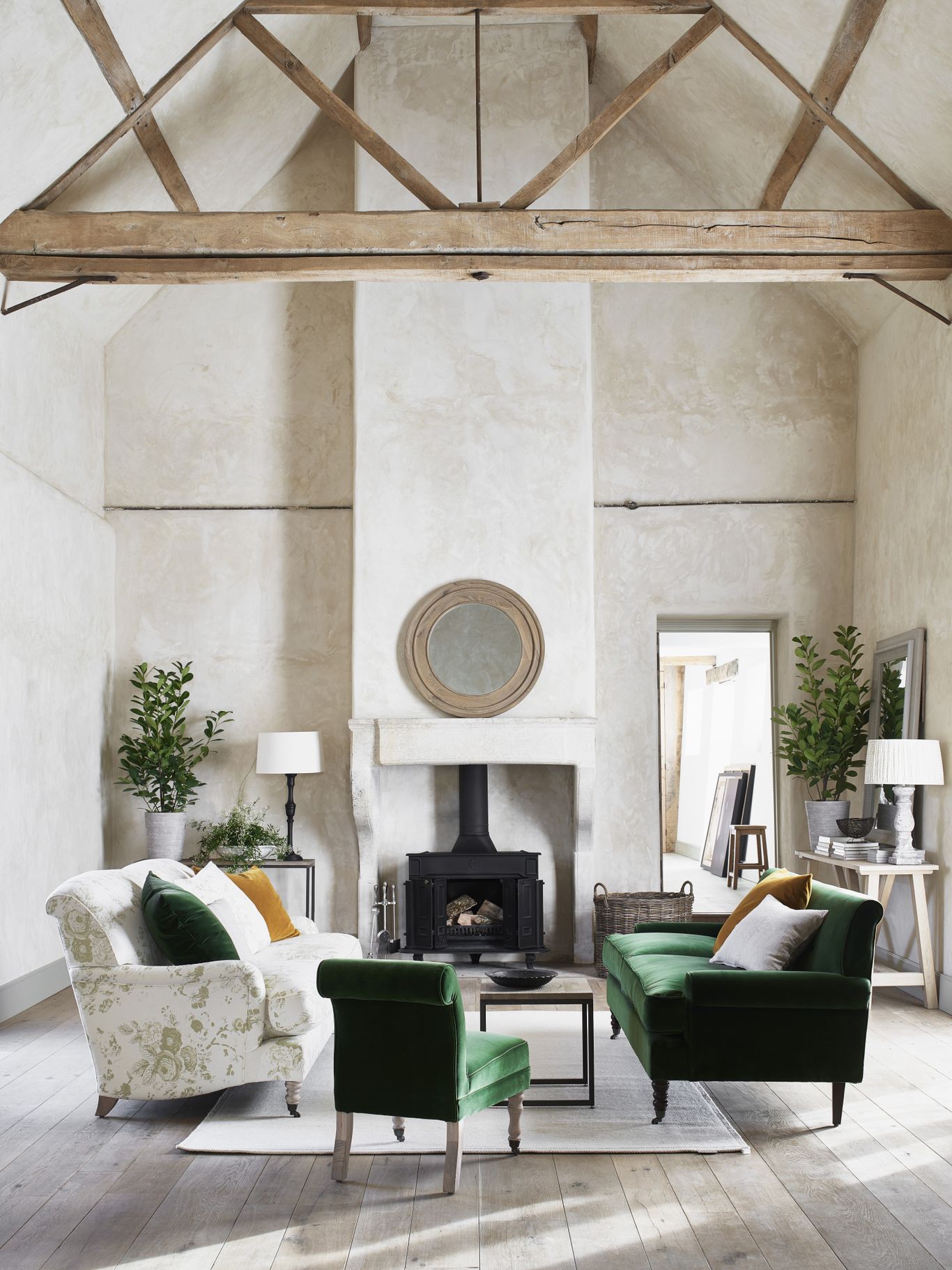 Pull the Look Together With An Area Rug
Lay an area rug underneath the chairs or sofas in your living room to bring these pieces together and create a more unified seating arrangement. The area rug will instantly make the seating arrangement more intimate and welcoming. Plus, an area rug can increase heat retention, which will improve your living room's energy efficiency.
You may have more than one seating area if you have a large living room. In this case, each seating arrangement should be unified with an area rug. The rugs will group together each area, making the division between the seating areas clear so guests know that they are separate conversational groups.
Create A Symmetrical Space
A symmetrical design is the key to making your living room look neat and orderly at all times. Use matching sofas, chairs, end tables, and lamps to create a space that is perfectly symmetrical.
Offer Various Seating Options
Many traditional living rooms are designed with two identical sofas facing each other. This is a classic layout, but in this setup, the sofa is the only seating option for guests. Create a more versatile living room set up by placing a sofa on one side of the room and two identical chairs on the other side. This is still an intimate seating arrangement since the chairs face the sofa, but it offers guests more than one seating option.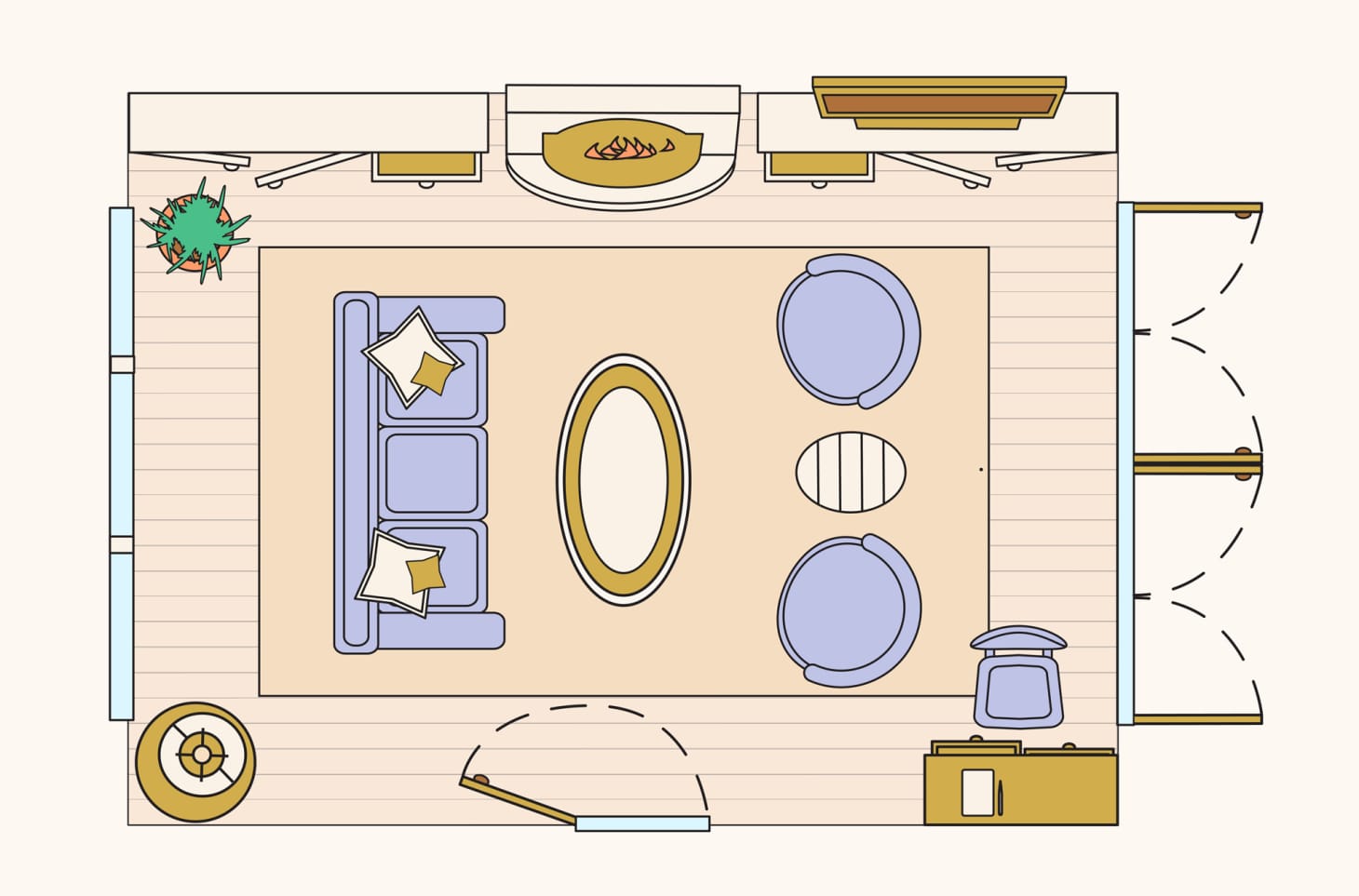 Provide Adequate Table Space
It's important to leave enough room in your living room to include tables. The number—and type—of tables you will need will depend on the size of your living room and your seating areas.
To determine how many you need, imagine that there is someone sitting in every seat in your living room. Ideally, every one of your guests should be able to place their drink down on a table without having to get up and walk to it. A single coffee table in the center of the seating area may be enough in smaller living rooms. But in larger spaces, you may need to add several end tables to accommodate every guest.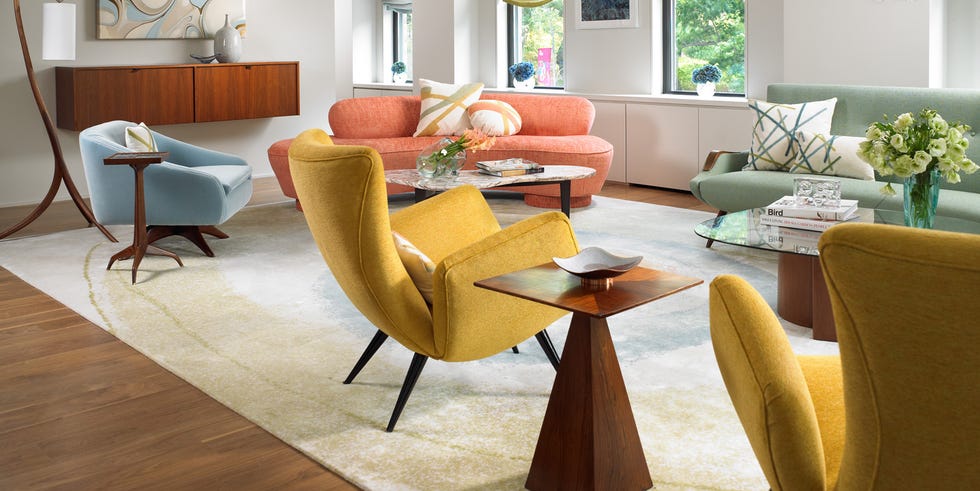 Use Furniture to Create Borders
Many homes are designed with open floor plans, so there is no wall separating the living room from the kitchen or dining room. If you have an open floor plan, consider using living room furniture to visually separate the different spaces.
For example, the back of the living room sofa should face the dining room or kitchen. This arrangement will define where one space ends and another begins.
Factor in Traffic Flow
Don't forget to think about the flow of foot traffic when you are designing the layout of your living room. It's important to leave at least three feet of space for foot traffic so people can walk through without bumping into your furniture.
Also, try to avoid creating a walkway for foot traffic in front of the focal point of the room. For example, if the focal point is the TV, you won't want your guests walking in front of the TV in order to enter and exit the living room. This would obstruct the view of the TV for other guests, so it is not an ideal spot for a walkway.
Perfect Your Living Room Layout
These are some of the many ways that you can make your living room more practical and energy efficient. Get inspired by these ideas so you can find the right layout for your living room and more importantly, your lifestyle.